Halo Infinite Multiplayer Season 1 is still underway, meaning there's still tons of time to reap the Battle Pass's rewards before the free-to-play multiplayer component transitions into Season 2, which will likely be sometime in May or June, 2022.
Halo Infinite's multiplayer debuted as a beta, as it was launched earlier than the full game's December 8, 2021 release date in order to celebrate Halo's 20th anniversary. Since then, all progression has carried over into the full release, including any Battle Pass rewards you earned, as well as your precious kill / death ratio.
It's worth repeating that Halo Infinite's multiplayer is free-to-play. You don't even need to have subscribed to Xbox Game Pass to play it. And like many other free-to-play titles on Xbox, you also won't need Xbox Live Gold in order to hop online and start slaying some Spartans.
If you own an Xbox One, Xbox One S, Xbox One X, Xbox Series S, Xbox Series X, or PC, nothing's stopping you from jumping in. Thanks to Xbox Cloud Gaming, you can also play on Android, iOS, and PC, but you need to be an Xbox Game Pass Ultimate subscriber to access this service.
So what does Halo Infinite Season 1 – Heroes of Reach have in store? And how long do you have to work through everything that's on offer? Here's everything you need to know about Halo Infinite Season 1.
What can you play in Halo Infinite multiplayer?
Halo Infinite's multiplayer contains a full suite of stalwart modes and maps that should satiate any returning Halo fan. Quickplay, Ranked, Big Team Battle, objective-based game modes, and a practice arena known as The Academy are all present here.
Quickplay includes a smorgasbord of classic Halo gameplay types: Slayer, Capture the Flag, Strongholds, Fiesta and Oddball are all present and accounted for here.
Slayer is essentially your classic deathmatch – the team that reaches 50 kills first wins. Capture the Flag involves stealing your opponents' flag and returning it to your base without them taking yours in the process. Strongholds, meanwhile, sees your team trying to control and capture three areas of the map for a set period of time, and Oddball sees the team that holds onto "the ball" the longest win.
Perhaps most interesting (and occasionally infuriating) mode is Fiesta, which spawns each player with a random loadout. You could be sitting pretty with a battle rifle and energy sword, or flailing with a plasma carbine and M1 sidekick pistol. Loadouts are changed upon death and respawn, too, so you're never stuck with the same two weapons.
Big Team Battle is a 12v12 mode that takes place on larger maps and includes vehicles to spice things up. There are three game modes here: Slayer, Stockpile, and Total Control.
Slayer works exactly like before but with more players and a higher target score to reach. Stockpile has players gather 'power seeds' scattered across the map and deposit them at their base to score. A team needs to deposit five power seeds to score one point, and the first team to three points wins. Finally, there's Total Control, which operates a bit like Strongholds; however, a team needs to capture three zones simultaneously to score a point. The first to three points wins.
The Academy is where you can hone your skills with particular weapons and complete a tutorial if you're new to the game. There's also Bot Arena, where you can play the modes above but against AI-controlled opponents.
Every Halo Infinite multiplayer trailer
Developer 343 Industries has released a trailer for Halo Infinite Season 1 – Heroes of Reach that shows some of the unlockables and the game in action. You can check it out below.
Will Halo Infinite multiplayer always be free?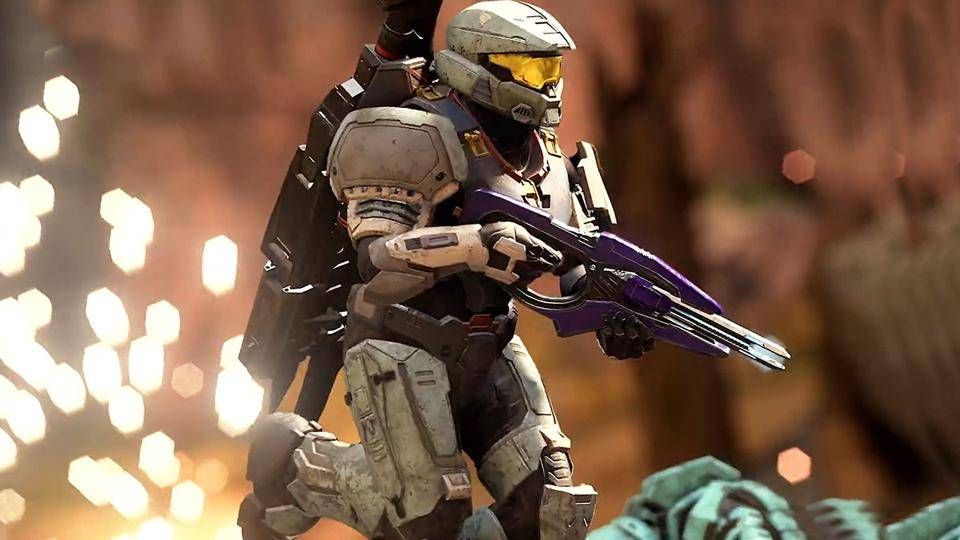 Yes! Halo Infinite's multiplayer is free-to-play, so you don't need to purchase, pre-order, or subscribe to Xbox Game Pass to play it. You don't even need Xbox Live Gold anymore, as Microsoft removed the need to have an Xbox Live Gold membership to play free-to-play games online.
If you want to play Halo Infinite's campaign, you'll need to purchase the game on the platform of your choosing or subscribe to Xbox Game Pass.
What's in the Halo Infinite Battle Pass?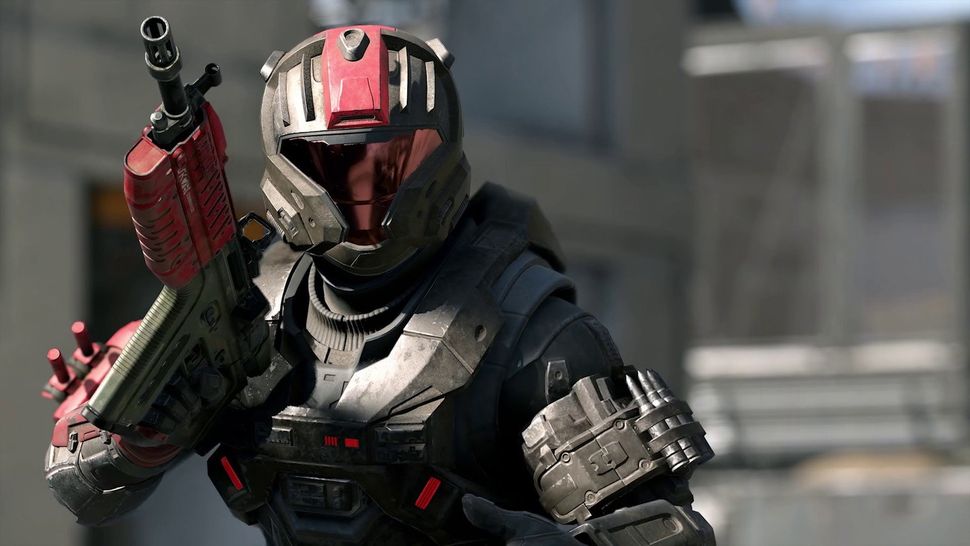 Halo Infinite's Battle Pass works a little differently from other games, for better and for worse. You earn experience points by completing daily and weekly challenges and gain levels as you do so. The problem is, you can only earn XP by completing challenges; you won't be rewarded for doing anything else in the game, which can make progression feel slow and arduous.
However, the good news is that developer 343 Industries has been adamantly listening to player feedback, and has striven to improve experience gain since launch. Now, simply completing matches will net you experience, allowing you to squeeze even more value out of the extremely valuable Double EXP boost consumables.
Thank you to everyone who has jumped into the #HaloInfintie beta so far! FYI the team is looking at Battle Pass progression and gathering data from yesterday's sessions and we'll share updates as we have them. Please continue to share feedback and raise flags as you see them. 1/3November 16, 2021
See more
Some examples of the challenges you'll need to complete include getting a certain amount of kills with a weapon, winning a game mode, or performing a specific action like capturing the flag in CTF (Capture the Flag).
However, the flip side is that your Battle Pass doesn't run out, unlike other titles where a Battle Pass may be swapped out every season. Halo Infinite Season 1 may end around May 2022, but your Battle Pass will remain after this date, and you can choose to continue unlocking things or move onto the next available pass. That means there's no 'fear of missing out' factor if you want to carve out some time to play other games.
But what's in the Halo Infinite Battle Pass? Cosmetics and boosters, mainly. You can unlock new armor, armor coatings, XP boosts, AI companions, and visors as you progress, allowing you to customize your Spartan however you see fit.
How much does the Halo Infinite Battle Pass cost?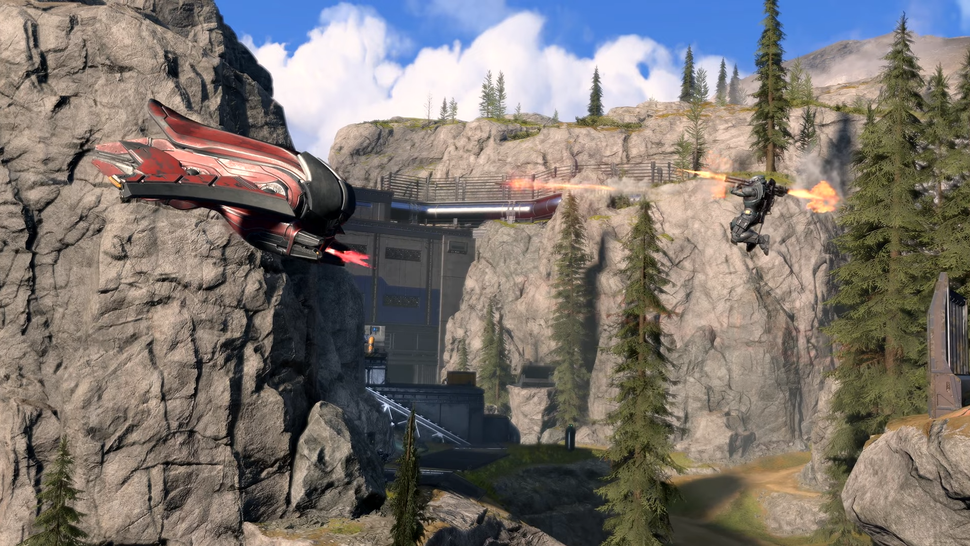 The Halo Infinite Battle Pass costs $ 8 or £ 7.99. You can also buy boosts using purchasable in-game credits if you want to progress quicker. Of course, you don't have to buy the Battle Pass at all and can earn rewards without paying any extras, but you'll only have access to specific unlocks.
List of Halo Infinite multiplayer maps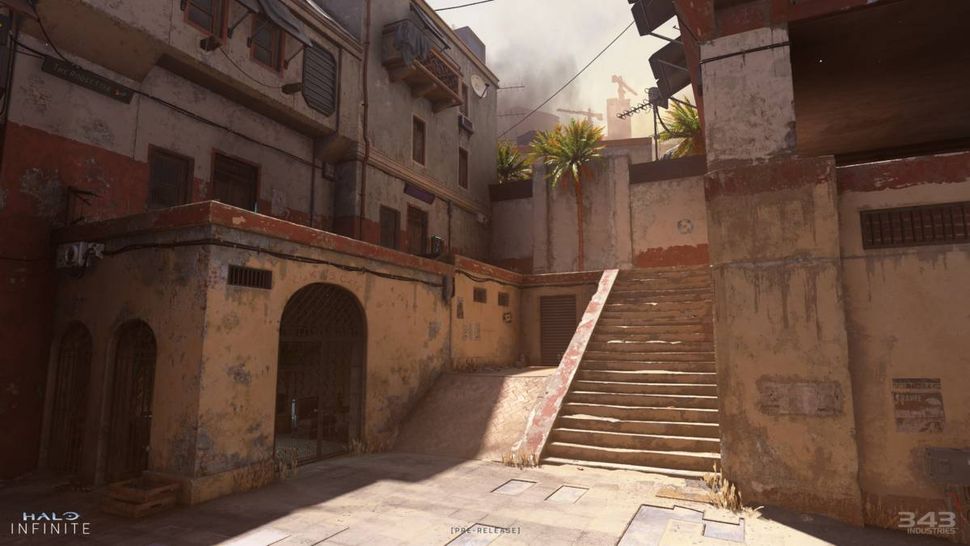 There are currently 10 maps in Halo Infinite. Check out the full list below:
Aquarius
Bazaar
Behemoth
Deadlock – BTB only
Fragmentation – BTB only
Highpower – BTB only
Launch Site
Live Fire
Recharge
Streets
How to download Halo Infinite Multiplayer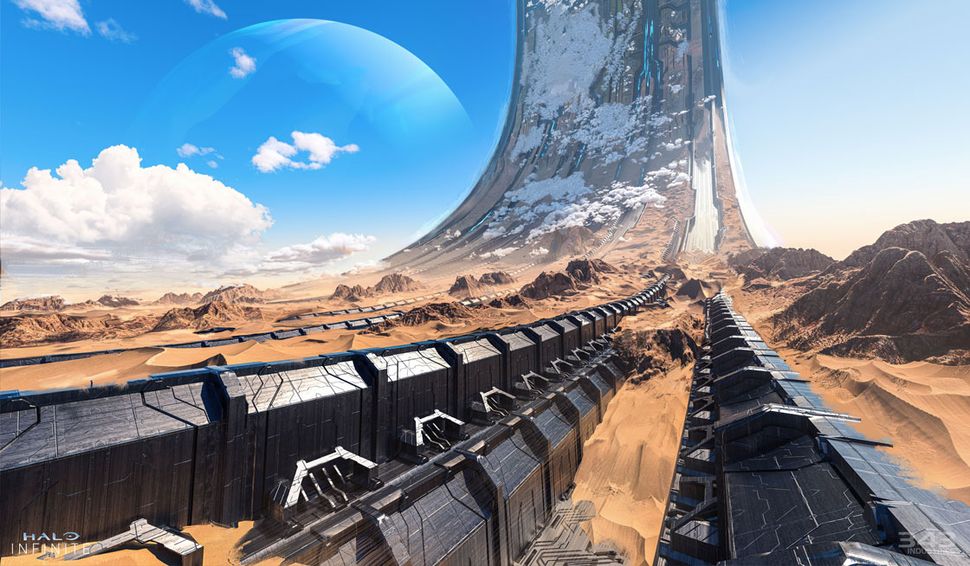 We've already explained how to download the Halo Infinite multiplayer suite on every platform if you're unsure, but you'll need to reserve around 26GB of space if you wish to install it. While most users haven't had trouble installing Halo Infinite, here's how to fix the Halo Infinite blue screen error if you encounter it.
Halo Infinite multiplayer events
It's not just the Battle Pass that encourages play and progression in Halo Infinite, as a number of special events have also been hosted. Themed events such as Winter Contingency and Cyber ​​Showdown are accompanied by their own miniature battle passes, with their own sets of challenges allowing Spartans to unlock unique cosmetics you won't find in the regular Season 1 Battle Pass.
The first Halo Infinite Multiplayer event was the Fracture: Tenrai event that let players progress through a challenge pass that eventually unlocked the Yoroi samurai armor for use in multiplayer matches. The event, along with both Winter Contingency and Cyber ​​Showdown, is scheduled to happen periodically across the entirety of Season 1, so you'll have multiple chances to grab the events 'rewards until around May 2022.
Winter Contingency – named after the iconic Halo Reach campaign mission – features a wealth of holiday-themed cosmetics that lets you deck your Spartan out in festive colors, decals and more.
The latest event, Cyber ​​Showdown, introduces a brand new game mode called Attrition, a variant of Team Slayer where players share a pool of eight lives. And while downed players can actually be revived in this mode, it nonetheless incentivizes careful play while keeping deaths to an absolute minimum.